Chai Recipes
Chai & Chai Latte
---
The tradition of preparing and enjoying masala chai with a loved one is a sacred Indian ritual. Jaswant's Kitchen Chai Masala is the perfect blend of aromatic spices to complement...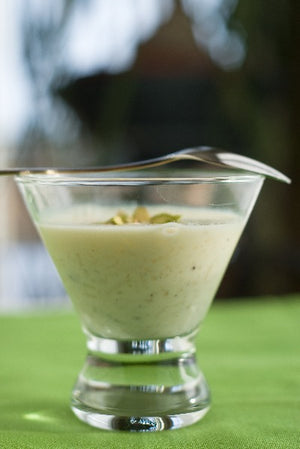 Chai Masala
---
"Chai" is the Indian word for tea. Traditional chai is made with black tea leaves and milk. Whole or crushed spices such as cardamom, cinnamon, and fennel (to name only...
Chai Spiced Oatmeal
---
Add an Indian twist to a breakfast classic by spicing it up with Chai Masala. If you don't have any Chai Masala on hand you can use crushed green cardamom...
Gulab Jamun
---
  Gulab Jamun is a traditional Indian dessert which consists of a small fried ball of milk dough soaked in a simple syrup. It is a must-have at Indian weddings...
Kheer (Rice Pudding)
---
Kheer is a milk-based Punjabi dessert that is creamy and delicately flavored with spices and the fragrance of rice.  This very popular dish is served at religious functions, weddings and...
Quick & Easy Kulfi Popsicle
---
 In this video, we'll show you how to make a really easy version of Kulfi (an Indian ice cream) and I'll show you how to make it into a cute popsicle for...