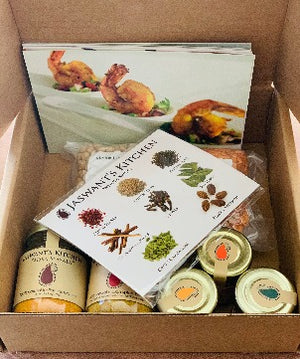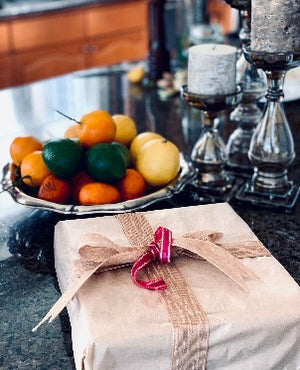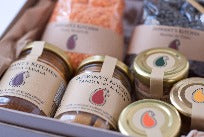 Products
Indian Cooking Starter Kit
Watch this video where we explain why we created our products!
Our Indian Cooking Starter Kit is the best place to start!   This kit will get you fully set up to cook amazing Indian meals at home!  It includes all the spice blends you will need to cook any one of the recipes listed on our website (more than 50 recipes listed and we continue to add more!). 
It also includes 15 printed recipes cards with step by step instructions on how to cook each dish and a picture of the end product so you know if it came out right.  
You can choose between 3 different sets of cards depending on your diet preference.  The categories are listed below.
We have also included 2 packets of lentils (red lentils and white chickpeas or red kidney beans) so you can try making some daal right away when the package arrives at your doorstep.
The kit can be gift wrapped if desired, just send us a note. The trimmings may be different than images shown. Here is a list of all the contents you will receive:
| | | |
| --- | --- | --- |
|  Omnivore | Pescatarian | Vegetarian |
| | | |
 Reminder:  All the spice blends contain just spices- blended in the perfect proportions – no preservatives, fillers, or artificial ingredients of any kind.  Just 100% natural spices.
The kit includes enough spice blends to make over 100 individual servings – that's about 25 meals for a family of 4!
Due to shortage of our signature window boxes in the market this year, the packaging may look different.
Please note that some of the spice blends contain mustard and poppy seeds. All of the spice blends may contain traces of peanuts, tree nuts, sesame seeds and soy. Please click on the links to the individual spice blends above for details. 
---