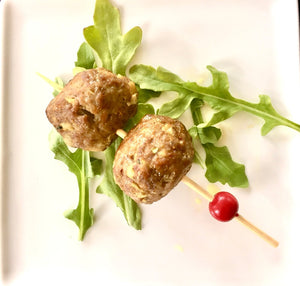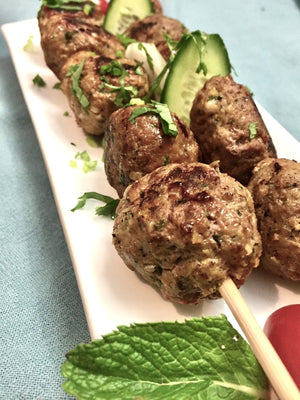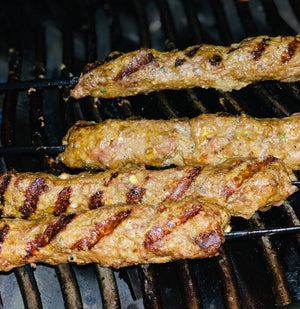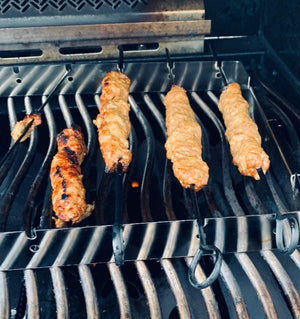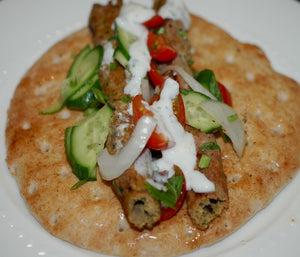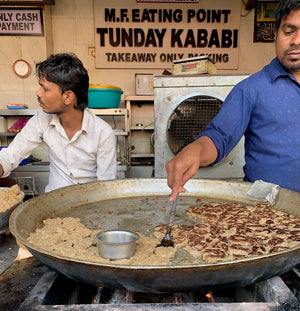 Products
Kebab Seasoning
Traditionally the word kebab means roasting meat or vegetables on a skewer or spit. The tradition of roasting meats was brought to India by a myriad of invaders and became part of the royal kitchens. The traditions and recipes have evolved over time. Therefore, there are many types of kebabs.  Our recipe calls for ground meat, which is mixed with this seasoning and formed into any shape and grilled, the result is mouth watering kebabs.
Kebabs are easy to make, delicious and versatile.  Bake them, BBQ them, serve as an appetizer or as a main and freeze them already mixed and formed for a quick weeknight meal.  
Our seasoning blend is carefully crafted to give a subtle warmth and exotic flavour to meat. There is an  easy recipe is on the back of the pouch along with the shopping list required. You can chose any meat, but a mixture of beef and lamb, triple ground, results in a very smooth texture and flavour. 
Ingredients:  Spices (including coriander, turmeric, cumin, mustard, and others), salt, dehydrated onion, mango powder, dehydrated garlic, ginger powder, garlic powder, onion powder.
 Size 25 g
Enough spice for 900 g of ground meat, makes 6-8 servings
Contains Mustard. May contain traces of peanuts, tree nuts, sesame seeds and soy. 

---